If you have a K1 Visa then you need to apply for Advance parole in order to the leave the United States without cancelling your visa. This would apply for both the K1 Visa and the K2 Visa which the child or children arrived on.
Advance Parole
The Advance Parole is relevant to the following people with regards to having a US Visa. This is very important to note to avoid costly complications. If you fiancee decides to leave the US before getting married. This in the 90 day period and is coming back before the expiration of the 90 days. Then she needs to have advance parole in order to re-enter the US and continue where she left off.
Anyone on a temporary visa in the US;
Those awaiting an adjustment of status;
Those under section 203 of the Nicaraguan Adjustment;
Anyone on an asylum status;
Any pending application with regards to status;
Pending legalization.
Any K1 Visa holder needs to have advanced parole to leave the US and to return later to complete the marriage for which the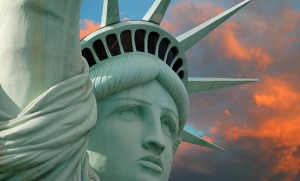 visa was initially granted. You will note that the K1 Visa is a single entry visa and if you leave the US without having applied for advance parole the visa is null and void and the process would have to be started again. See also the I-485 Form adjustment of status on here.
The K3 Visa and the CR1 Visa does not have any of these issues and you do not need advance parole for any of those visas. Holders of a K3 Visa or CR1 Visa have already adjusted their status to legal permanent residence. The process of obtaining the parole takes time so ensure that you apply for it beforehand. This also requires the Form I-131 application.

Incoming search terms: