Muscat is the location and city where you will find the US embassy in Oman. Speak to the staff at the embassy about your US visa or visit to the US embassy for more information about registering a marriage, death or the birth of your child.
They can also issue you a new US passport if you have lost yours. The telephone numbers and contacts details  including a map to the US embassy in Oman is listed below. The US embassy is around the corner from the British embassy in Oman and not to far away from the Thai embassy in Oman. See the attached map for more details.
US Embassy in Oman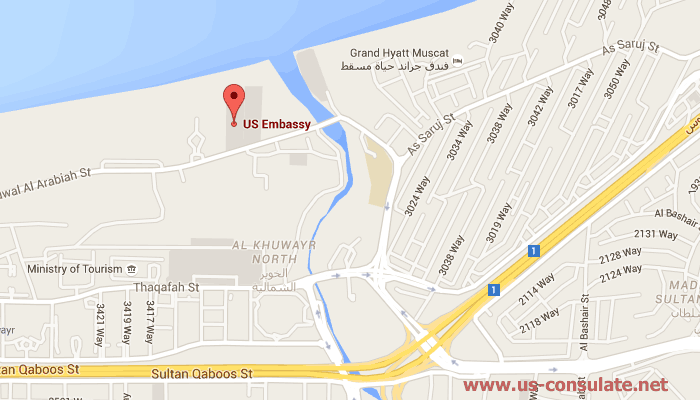 US Embassy in Oman
P.O. Box 202
P.C. 115
Madinat Al Sultan Qaboos
Muscat, Oman
Tel: (968) 2464-3400
Fax: (968) 2464-3740
For any consular questions, please contact the Consular Section.

Incoming search terms: