The US visa interview takes place at the US Embassy where your fiancee or wife is located. What they try to establish is how well you know each other and if the relationship is real or if there are other factors involved.
US Visa Interview Questions
What they view from the application for a K1 Visa is that you are a US citizen and they you tend to marry the person who you are applying for. They will try to establish also that you intend to get married within the allocated 90 days. They might ask you about the wedding plans and when and where it will be. This would satisfy them that the intention is real and correct.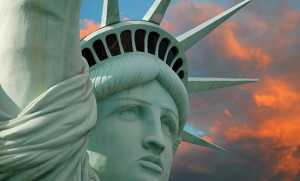 They also again ensure that the parties are able to get married to each other and that there are no outstanding issues that have not been covered or overlooked by the USCIS or the National Visa Center. They will check all the emails again and might even ask questions about this to establish that the emails and letters are real and not fake. Say in one of the emails you spoke about the death of your mother they might ask your fiancee or wife about the email and the death of your mother.
Important thing to remember during an interview at the US Embassy is to relax as you have nothing to hide. They will ask questions as to where you met, if you have any brother and sisters and if you know what they do for a living or where they live. What your fiancee does for a living and where he/she lives. This is to ensure that you know each other well enough to be considered a couple.
Example Fiancee visa Interview Questions:
1. Where was your husband born?
2. What is your husbands brothers name?
3. When is your husbands birthday?
4. What does your husband do for a living?
5. Where does your husband live in the US?
Firstly note that the questions do change depending on the type of visa which you had applied for. Secondly if it is a K3 visa being a marriage visa it would be assumed that you would know even more about your husband than what a fiancee knows about her boyfriend. For a K3 they would ask more in-depth questions.
Example Spouse visa Interview Questions:
1. Where does your mother-in-law live?
2. Where was your husband born in the US?
3. Where did you get married?
4. When is your anniversary?
5. Where did you meet your husband?
Relax and everything will be fine!

Incoming search terms: