In one of the smallest countries in Asia being Fiji you will find the US Embassy in Fiji located in Suva. The contact details for the Embassy in Fiji has been listed below. Note that there is also a US mailing address for this US Embassy.
They only welcome inquiries by mail, fax, and email. If you are interested in visiting us in person, please contact them far in advance to schedule an appointment. Note the map to the US Embassy as well as their opening and closing hours during the week.
US Embassy in Fiji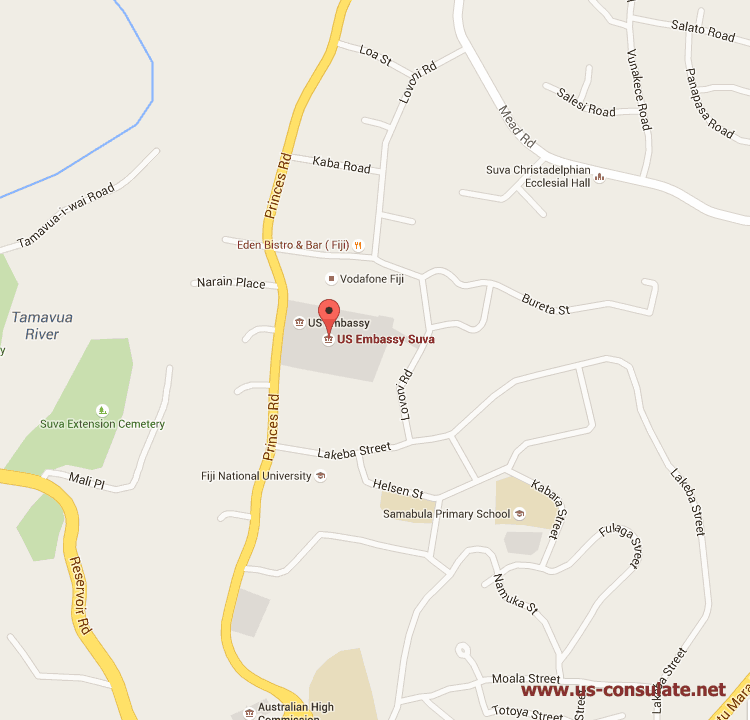 US Embassy in Fiji
158 Princes Rd, Tamavua, Fiji
P.O. Box 218,
Suva, Fiji.
Telephone: (679) 3314-466
Facsimile: (679) 3308-685
Email:
Time:
Monday to Thursday: 8:00 am to 5:30 pm
Friday: 8:00 am to 3:00 pm
Incoming search terms: