We have listed the map to the US Embassy in Guinea. note that the US embassy will be able to issue you with a passport if you have lost yours or you need to renew your passport. They should also call them to find out if they can add pages to your passport if your passport is full.
The contact details are listed below with their telephone numbers, street address and a map to the embassy. They provide US citizens with consular assistance such as registering a birth abroad and it is also the best place to ask about a K1 visa or a K3 visa if you are married or engaged to a US citizen. Note they can also notarize documents and assist you in the event of an accident. Note the operating hours below.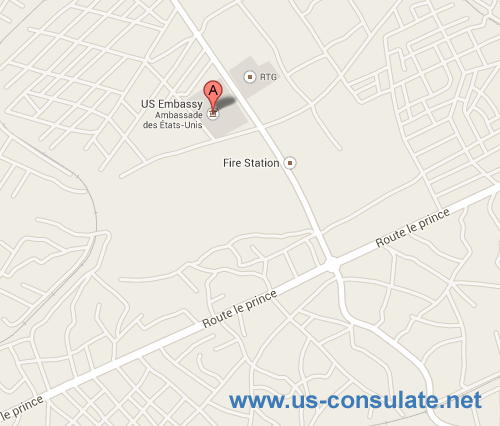 American Embassy Conakry
P.O. Box 603
Transversale No. 2
Centre Administratif de Koloma
Commune de Ratoma
Conakry, Republic of Guinea
Telephone: (+224) 655.104.000
Fax: (+224) 655.104.297
Operating Hours
American Embassy
7:30 a.m.-16:30 p.m. Monday-Thursday
7:30 a.m.-1:30 p.m. Friday
Public Diplomacy
The Thurgood Marshall Information Resource Center (IRC) replaces the former American Center's Library.
9:00 a.m.-15:00 p.m. Monday-Thursday
9:00 a.m.-12:00 p.m. Friday
Consular Section
Non-Immigrant Visas
7:30 a.m.-15:00 p.m. Monday and Wednesday
American Citizen Services
7:30 a.m.-16:30 p.m.Tuesday
7:30 a.m.-1:30 p.m. Friday
Incoming search terms: