This is the US Embassy in the United Kingdom. There are a number of US Embassies and US Consulates in the United Kingdom. We have listed the offices in Cardiff, London, Belfast and also in Edinburgh. If you wish to visit the US then the consulate and Embassies in the UK will be able to issue you a US visa.
US Embassy in the United Kingdom
If it is a marriage visa or a tourist visa this is where it is issued. Note that for non-immigrant visas you need to contact the USCIS in the US first. The contact details and a map has been added.
US Embassy London
Address: 33 Nine Elms Lane, London, SW11 7US, United Kingdom
Phone: [44] (0)20 7499-9000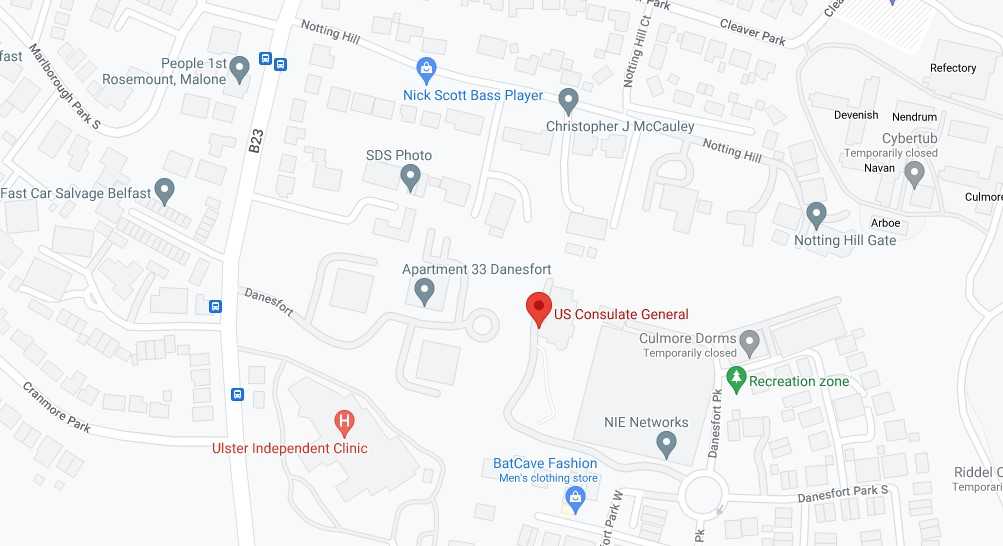 US Consulate General Belfast
Address : Danesfort House, 223 Stranmillis Road, Belfast BT9 5GR
Phone: [44] (0)28 9038 6100 (not for visa information)
Fax:     [44] (0)28 9068 1301
Hours of Operation
Our hours of operation are  Monday – Friday from 8:30 a.m. to 5:00 p.m.


US Consulate General Edinburgh
Address: 3 Regent Terrace, Edinburgh EH7 5BW
Telephone, Fax & Email
Phone   [44] (0)131 556 8315
Opening Hours
The Consulate General is open 08:30-17:00 Monday through Friday, excluding U.S. and local public holidays.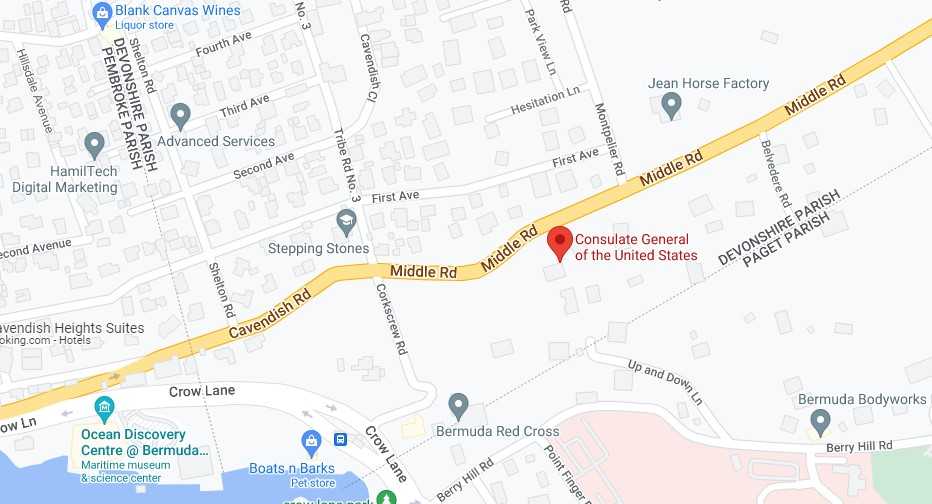 US Consulate General Hamilton
Address: 16 Middle Road, Devonshire, DV 03, Bermuda
Website:  https://bm.usconsulate.gov
Telephone: +441 295-1342
Fax: +441 295-1592

Incoming search terms: