The US embassy in the Ukraine in in the city of Kiev. We have added a map and also the contact details for the embassy. If you are married to or engaged to a Ukrainian women then you would need a US visa such as a marriage visa or fiancee visa for the US. This starts with the UCSIC in the US. Speak to the embassy if you are in need of a new passport as a US citizen or if you need to register a death, birth or marriage.
US Embassy in Ukraine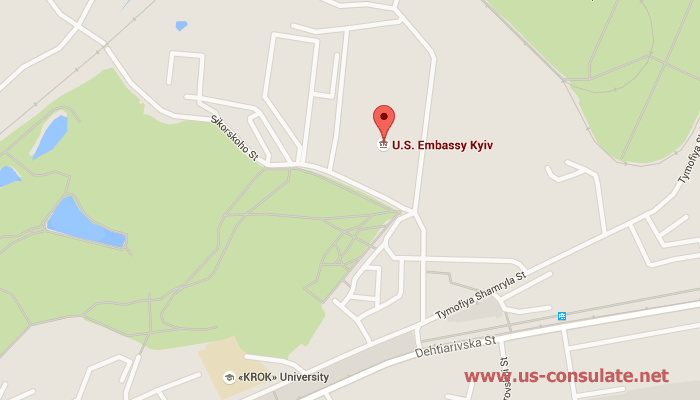 US Embassy in Ukraine
4 A.I. Sikorsky St. (formerly Tankova)
04112 Kyiv, Ukraine
Tel : 044-521-5000
Operational hours of the U.S. Embassy in Kyiv (and associated offices/sections) are Monday–Friday,  8:30 a.m. – 5:30 p.m. Consular services are by appointment only.
Consular Section public hours are Monday-Friday 8:30 a.m. to 12 p.m.  and 2 p.m. to 3 p.m. by appointment only.

Incoming search terms: