This it eh US Embassy in Lebanon. Lebanon has a US Embassy in Beirut. If you need to visit the US you can apply for a US visa at the Embassy in Lebanon. If you are an American citizen in Lebanon then you can apply for or renew your US passport at the US Embassy. See also the details for the Embassy as well as the office hours for the Embassy.
US Embassy in Lebanon
You can also register a death, birth of your child or your marriage while in Lebanon. There is a map to the US Embassy in Beirut and also their telephone numbers and other contact details. Note that their fax number has now changed and this has been updated. You can also see the details for the American Embassy in Kuwait as well as the US Embassy in Jordan and the other Embassy which is the  US Embassy in Oman.
Now should you have lost your passport then this need to be reported to the police. They case number they give you will be needed by the Embassy. You can then apply for a US passport. The new passport or travel document will then be next. You will need to wait for this as it is not over night. If you live in Lebanon you will need to transfer you old visa to your new passport with the criminal case number for the lost or stolen passport.
If you are getting married then you will need to apply for a freedom to marry letter. You will need your original divorce decree or death certificate of your last spouse. It takes 3-4 days and you can then have this document verified, translated and certified. You can then use these documents to get married in Lebanon.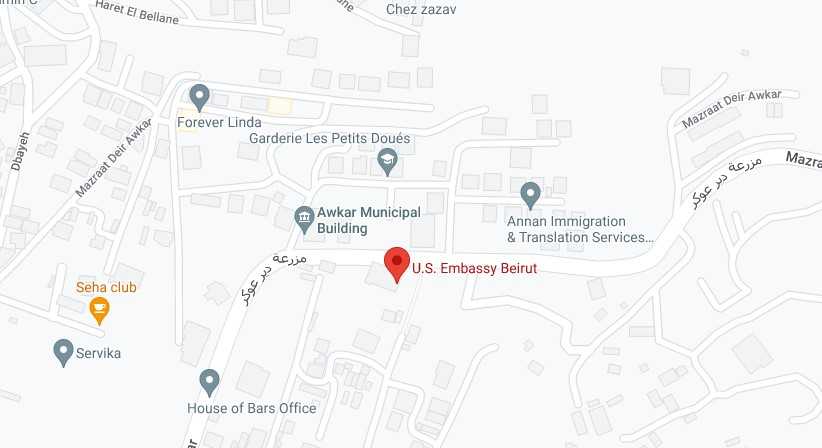 US Embassy in Lebanon
Address: Awkar facing the Municipality, P.O. Box 70-840 Antelias
Telephone: (961) 4 542600 – 543600
Fax: (961) 4 544136
English Web Site: http://lebanon.usembassy.gov
Arabic Web Site: http://arabic.lebanon.usembassy.gov
Via e-mail:

Incoming search terms: