In Burma and in need to assistance then the contact details for the US Embassy in Burma has been listed below with a map to the Embassy in Rangoon. Note also the emergency contact details for American citizens in Burma listed below which should only be used during an emergency while in the country.
Note the telephone, email and a map to the Embassy has been added below. Call or email the Embassy before you go to ensure that you have all the needed documents for assistance. Also note that the US Embassy is large and cant be missed not far from the Korean Embassy in Burma.
US Embassy in Burma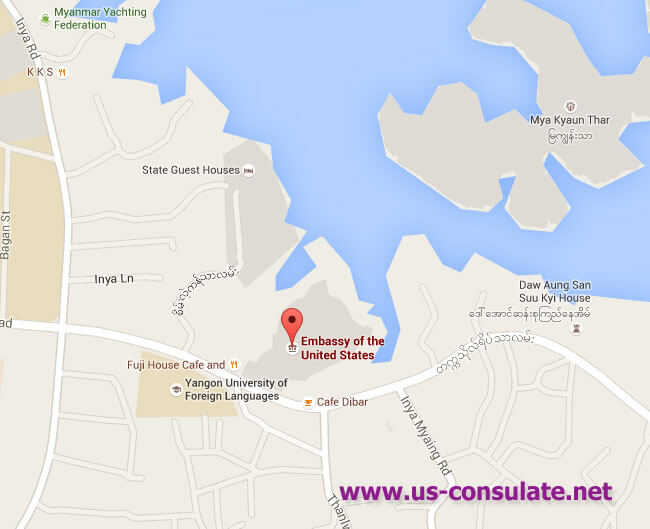 US Embassy in Burma
US Embassy in Burma
The Embassy 110 University Ave, Kamayut Township, Rangoon, Burma
Office Hours : 8:00am to 4:30pm (Mon-Fri) except for Embassy Holidays
Telephone : (95)-(1) 536-509, 535-756, 538-038
Fax : (95)-(1)-511-069
E-mail :
Emergency Only:
After-Hours Duty Officer Telephone number is (95)-(9)-512-4330.  The 24 Hour Embassy Telephone number is (95)-(1)-500-547.  If calling the 24 Hour Embassy Telephone, explain that you want to speak to the Duty Officer or a Consular Officer.
Incoming search terms: