The US Consulate in Merida is an important diplomatic mission located in the city of Merida, Mexico. The consulate provides essential services to US citizens. Those living in or traveling to the Yucatan Peninsula region of Mexico. These including visa and passport assistance, emergency services, and support for Americans detained or arrested by local authorities.
US Consulate in Merida
Additionally, the consulate plays a key role in promoting US-Mexico relations. This by facilitating economic development, trade, and investment in the region. With its staff of dedicated professionals. The consulate works closely with the Mexican government, local business community, and civil society organizations. Likewise to address a wide range of issues, including security, human rights, and environmental sustainability. See also the US Consulate in Guadalajara as well as the US Consulate in Ciudad Juarez and the US Embassy in Mexico City. There is also the US Consulate in Matamoros as well as the US Consulate in Hermosillo.
The consulate also supports cultural and educational exchange programs. This to promote mutual understanding and respect between the two countries. Overall, the US Consulate in Merida serves as an essential link between the United States and Mexico, providing support to US citizens while promoting the shared interests of both countries. See also the I-131 form as well as the I-129F and I-130 form.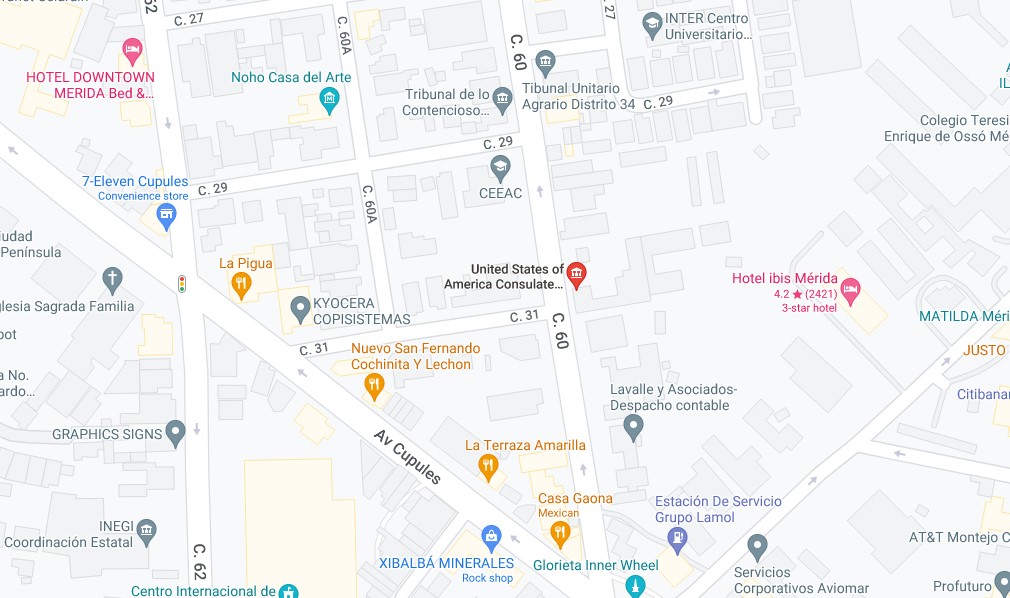 US Consulate General in Merida
Calle 60 No. 338-K x 29 y 31
Col. Alcala Martin Merida, Yucatan, Mexico 97050
Phone: (+52) 999-942-5700
Fax: (+52) 999-942-5758
You can also see the CR1 visa on here as well as the i134a form and CR1 visa interview questions.