The US Consulate in Guadalajara is an important diplomatic mission located in the city of Guadalajara, Mexico. As a primary point of contact between the United States and Mexico. Likewise the consulate provides essential services to US citizens living in the region. Additionally including visa and passport assistance, emergency services, and support for Americans. Those who have been detained or arrested by local authorities.
US Consulate in Guadalajara
Additionally, the consulate works closely with the Mexican government and local business community. This to promote economic development, trade, and investment in the region. The consulate also supports a range of cultural and educational exchange programs. Likewise to promote mutual understanding and respect between the two countries. See also the I-131 forms as well as the I-129F and I-130 form.
With a staff of dedicated professionals. The US Consulate in Guadalajara plays a vital role in advancing the interests of the United States and Mexico, while providing essential support to US citizens in the region. See also the US Consulate in Ciudad Juarez as well as the US Embassy in Mexico City.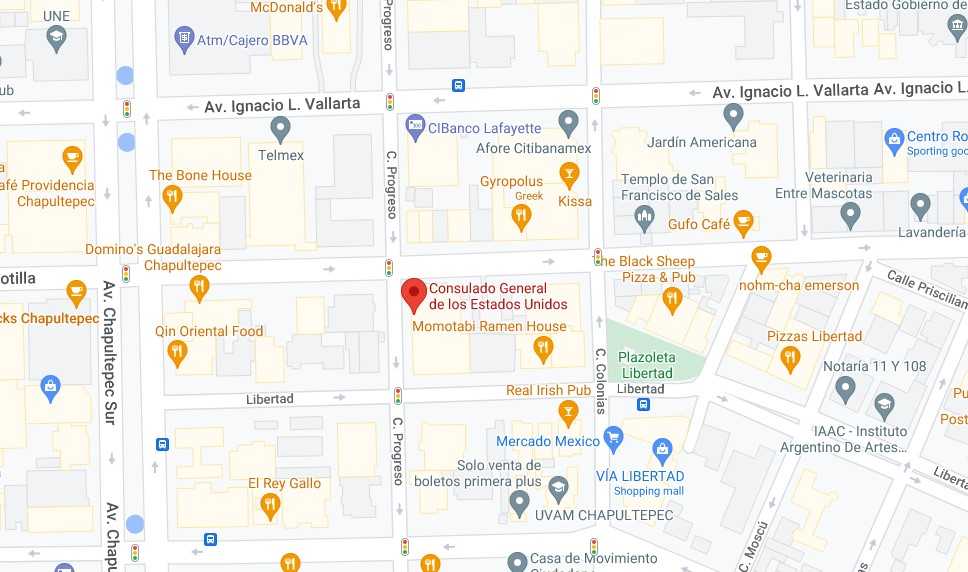 US Consulate General in Guadalajara
Progreso 175
Col. Americana
Codigo Postal 44160
Guadalajara, Jalisco, Mexico
Phone: (+52) 33-3268-2100
Fax: (+52) 33-3825-1951