The US Consulate in Matamoros is a vital outpost of the US government located in the border city of Matamoros, Mexico. As one of the busiest US consulates in the world. The consulate provides essential services to US citizens living in or traveling to the region. These  including visa and passport assistance, emergency services, and support for Americans detained or arrested by local authorities.
US Consulate in Matamoros
Additionally, the consulate plays a crucial role in promoting US-Mexico relations by facilitating trade, economic development, and cultural exchange. Due to its location on the US-Mexico border, the consulate works closely with Mexican authorities to address issues related to border security, drug trafficking, and other forms of transnational crime. If you wish to visit the US then you can apply for a US spouse Visa or US fiancee visa.
With a staff of dedicated professionals. The US Consulate in Matamoros plays a critical role in advancing the interests of the United States and promoting the safety and well-being of US citizens in the region. See also the I-131 forms as well as the I-129F and I-130 form. See also the US Consulate in Tijuana as well as the US Consulate in Nuevo Laredo. Also the details of the US Consulate in Nogales has been added on here.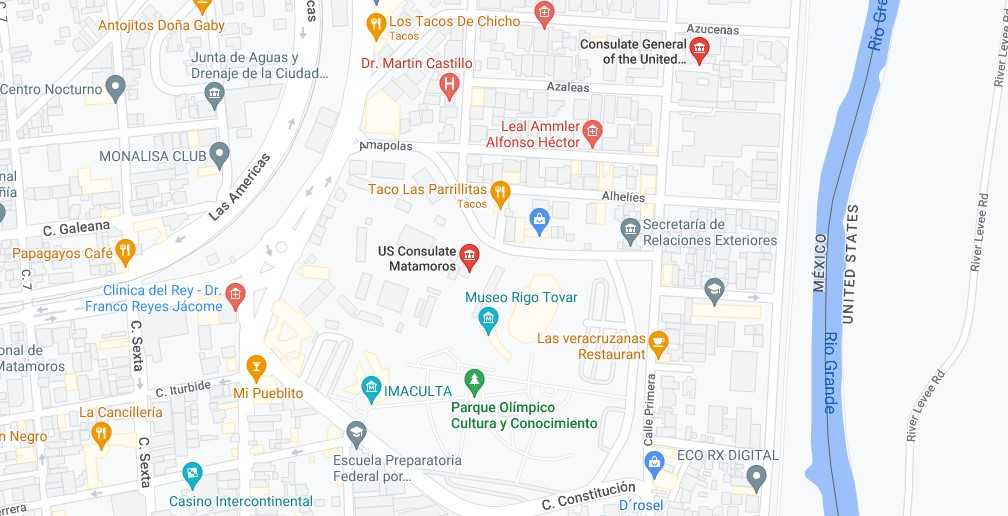 US Consulate General in Matamoros
Calle Constitución No. 1
Colonia Jardín
Matamoros, Tamaulipas 87330
Phone: (+52) 868-208-2000
Fax: (+52) 868-816-0883
See also the US Consulate in Guadalajara as well as the US Consulate in Ciudad Juarez and the US Embassy in Mexico City. Likewise also see the US Consulate in Hermosillo.