The American Embassy in Cameroon is located in the city of Yaounde. If you are looking for a US visa be this an immigrant visa such as a K1 Visa or K3 Visa then speaking to the staff would be the first port of call for advice. If you wish to visit the US on a tourist visa then this can also be discussed.
For US citizens in Cameroon the US embassy can assist you with registering a birth abroad, issue you with a new US passport or renew your US passport. They can also notarize documents for you and assist you in the event of an emergency. The contact details for the embassy has been listed below with a map to the embassy in Yaounde. Note the embassy is close to Carrefour Golf.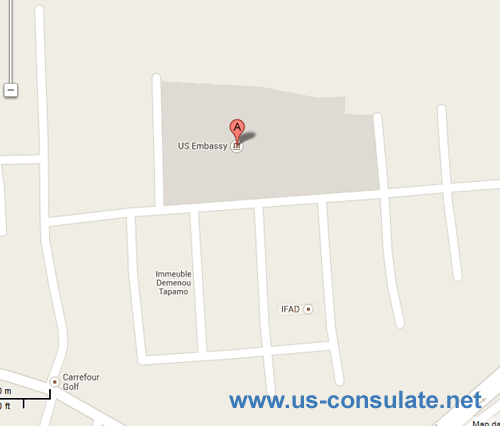 The United States Embassy in Cameroon
Avenue Rosa Parks
P.O. Box 817
Yaounde
Cameroon
Phone: (237) 2220-15-00
Fax: (237) 2220-15-00 Ext:4531
Business Hours
Monday to Thursday: 07:30 to 17:00
Friday: 07:30 to 12:30
The Embassy is closed on U.S. and Cameroonian holidays .
US Embassy Branch Office Douala
Phone: (237) 3342-53-31 /Â  (237) 3342-03-03
Fax : (237) 3342-77-90
Incoming search terms: