See the contact details for the US Embassy in Senegal. If you are a US citizen and in Senegal and in need of assistance then contact the US Embassy in Senegal for more assistance. Note that if you are in Guinea-Bissau then you also need to contact the US Embassy in Senegal for assistance as there is no US Embassy in Guinea Bissau.
US Embassy in Senegal
If you need to replace your passport or need a letter to get married. Then the Embassy in Senegal will be able to assist you. Note we have listed the contact details. This including the street address, contact telephone numbers and also a map to the US Embassy in Senegal. Always call or email the Embassy before you visit the Embassy. If you wish to apply for a US visa then you need to email the embassy about the process or search this website for the details on the US visa process. See also the US Embassy in South Africa details on this website.
If you are married locally then you can apply for a CR1 visa from Senegal. If it is your fiancée then see the article on applying for a K1 Visa as well as the K3 visa application if you don't want to apply for a CR1 visa for your Senegalese wife. See also the K1 visa advantages in this regard.
One last note on getting married in the country. To get married in Senegal, you will need to follow the country's marriage laws and requirements. You will also need a freedom to marry letter from the US Embassy. This will need to be translated and verified. Now,  typically marriage involves obtaining a marriage certificate from the local authorities, which may require documentation such as birth certificates, divorce decrees (if applicable), and other personal information.
It's also important to note that in Senegal, both parties must be at least 21 years old to get married without consent from their parents or guardians. In some cases, the minimum age for marriage may be lower with parental consent.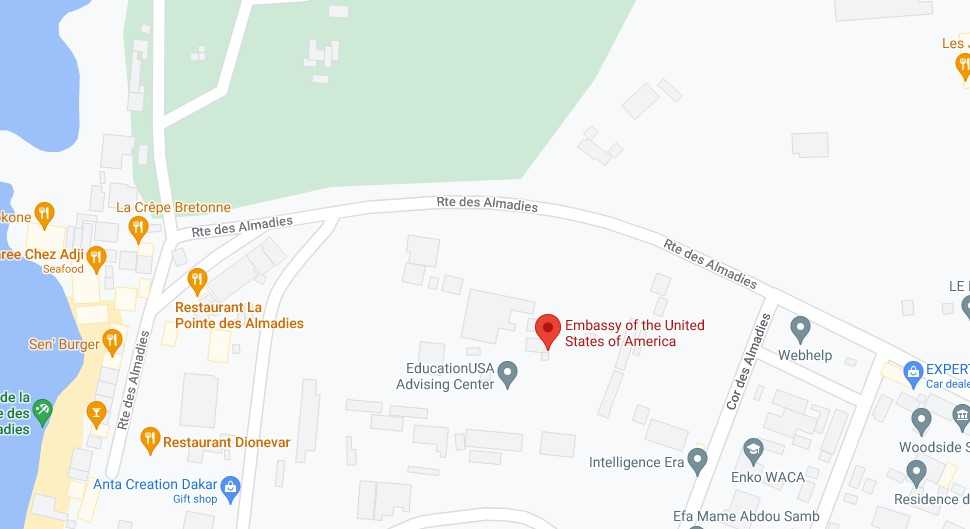 Details for the US Embassy Dakar
Address: Route des Almadies,B.P. 49, Dakar, Senegal
Telephone: (221) 33-879-4000

Incoming search terms: