See the K4 Visa requirements. If your wife has children or a child and she has applied for a K3 Visa or a CR1 Visa then you would also need to ensure that you apply for a K4 Visa for the children. These are the requirements for the K4 Visa from US immigration.
K4 Visa Requirements
There are different options available but many file the K4 Visa and K3 Visa application together so that they may be processed together by the USCIS. Children are defined as being no older than 21 years of age and unmarried.
This is the process for the K4 Visa application: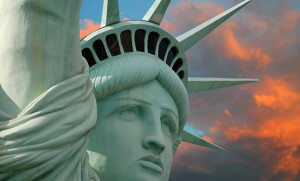 When you file the Petition for Alien Relative using Form I-130 for the K3 Visa. You have to indicate their names on the application. There can made another application later for them if their names are not on the the initial form.
USCIS will then give you a Form I-130 First Notice of Action to indicate that they have the application.
At this point in time you file for the I-129F.
Once this has been approved by the USCIS a second Notice of Action is sent to you and this indicates that the National Visa Center has not taken over the application;
The National Visa Center will then notify the US Embassy that an interview needs to be done. If the child in under 14 they normally do not attend. Those over 14 normally attend the US Embassy interview with their mother.;
Any other documents needed the US Embassy will notify you.
These are the basic steps for the K4 Visa when it is done correctly. The process is time consuming however there is no need for much paperwork once in the United States unlike a K2 Visa for a K1 Visa fiancee applicant. See also the apply for a CR1 visa if you are looking at a different visa for your wife. See also the K2 visa requirements on here.

Incoming search terms: