If you are in Slovenia then the US Embassy in Slovenia would be able to issue you as an American citizen a passport, register the birth of your child or your marriage. The Embassy can also issue non-immigrant visas and visitor visa's however the marriage visa and fiancee visa to start with an application to the USCIS in the US. We have listed their contact details and a map to the US Embassy in Slovenia which is in Ljubljana below.
US Embassy in Slovenia
Now if you are going to apply for a fiancee visa or spouse visa. Then ensure that you have read the following. You will need to check the vaccination requirements for your visa. Is this required post Covid as well. If these are long term visas then what are the US visa interview questions.
Now if this is for your fiancee then see the K1 visa advantages. If it is for your wife then see the K3 visa advantages as well before you start the visa process. If you have small children who are unmarried and under the age of 21. Then they would need their own visa. For your fiancee's child this would be the K2 visa requirements. See also what the Form I-864 means as well as the medical examination. See also how to cancel a K1 Visa if you changed your mind.
If you lost your passport then this must be reported to the police. The case number they give you will be needed when you apply for a US passport again. The local immigration might also want this as you will need to move your visa from the lost passport to the new passport.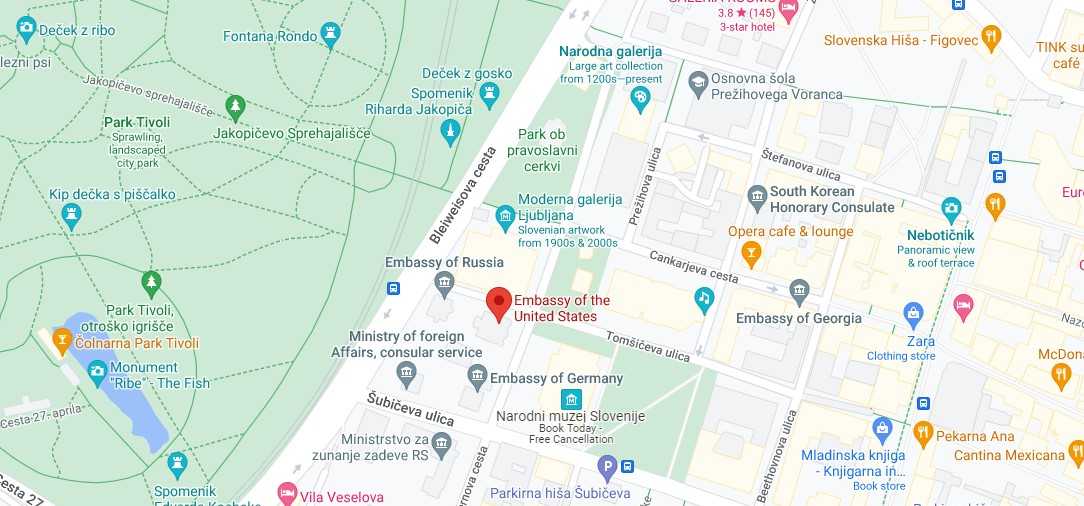 US Embassy Ljubljana
Address : Prešernova 31, 1000 Ljubljana, Slovenia
Phone: 386 (1) 2005500
Fax: 386 (1) 200-5555
Visa questions : Contact them by email only: