The US Embassy in Tajikistan is now located in Dushanbe. If you are applying for a marriage visa such as the K3 Visa or a CR1 Visa you can apply for this visa at the US embassy. If you have a fiancee in Tajikistan you can bring her to the US with a K1 Visa which will allow her to enter the US to get married to you within 6 months. The embassy in Tajikistan also can issue a US passport for you if you are an American citizen in Tajikistan. See the telephone numbers for the embassy as well as a map to the US embassy in Tajikistan.
US Embassy in Tajikistan
109A Ismoili Somoni Ave.
Zarafshon
Dushanbe, Tajikistan 734019
.
(Use the consular entrance)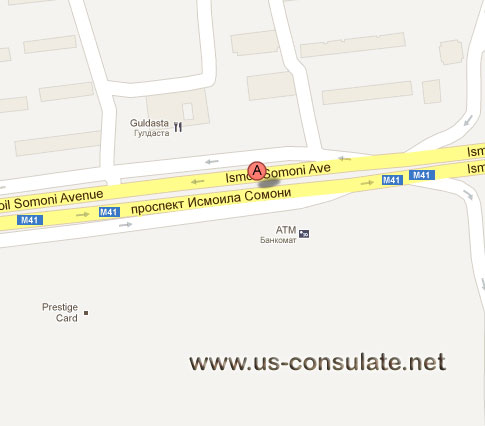 .
.
.
.
.
.
.
.
Callers in Tajikistan – Please call +992 42 780 2073 (local)
Callers in the United States – Please call +1718.425.8337
Incoming search terms: